FIRST TIME EATING LOBSTER?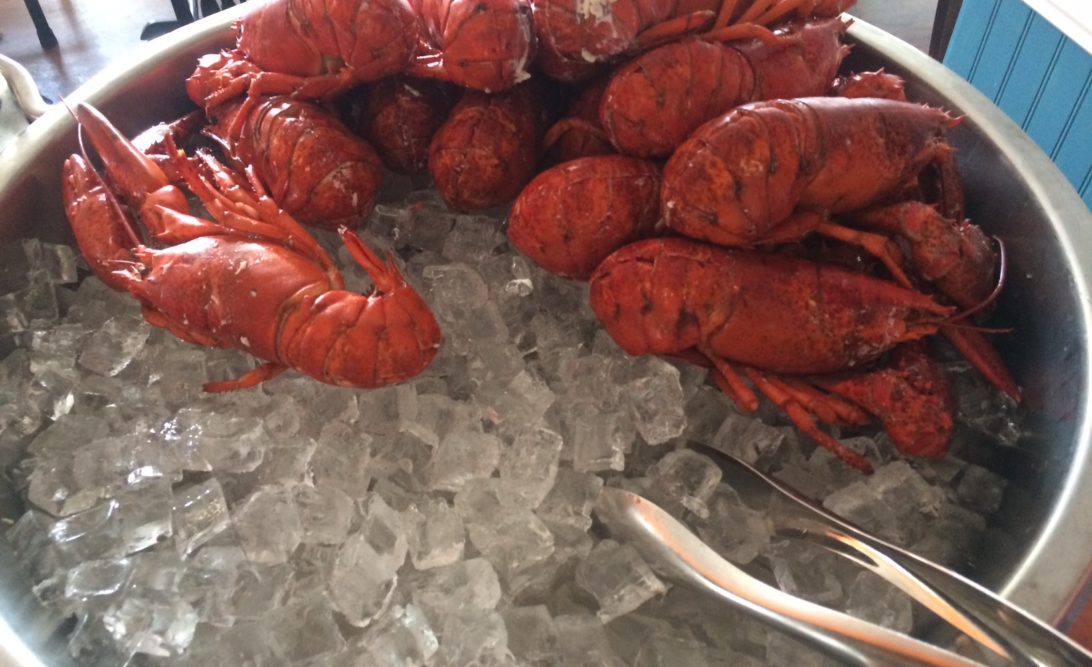 Hi Fam I have just decided to start blogging again! Thank you all for the motivation to start blogging again and Welcome back!
Lemme tell you something. I loveeeeee food and i like tasting new kinds of food but maybe not all appeal to my taste-bud.
I've been on the "island" I'll call it my mysterious island for 8 months now and I have been hanging out with some natives of the island. They have been giving me some perks about the Island guess what?
I will share some of the perks with you all and what I think about it in more posts coming soon!
"Have you tried lobster yet?" a friend asked I was like "em…. That red thing?" I was not interested in the conversation at all (I have no explanation for that). She was surprised at my response "so you haven't seen it before? Or don't you know what it is?" I knew what she was talking about, but I was just being annoying, and I said I wasn't interested in talking about sea food then she got even more worried and she asked if I had allergies to seafood and guess what the annoying me said "I THINK ALL SEA FOOD TASTES LIKE EATING WET PAPER TOWEL" You need to see her reaction – her face went blank. We both looked at each other and we both started laughing. I felt like a fool for saying that but guess what? That is how I feel then I thought for a second "it may not be that bad ohh" She finally convinced me for 5 minutes to just give lobster a try.
After that day I made up my mind to try Lobster
But why is lobster not spelt as Lobstar?
Anyways about 1,000,000 people told me to try lobster but just like you know I'm always broke and I cannot just go to the restaurant and buy "lobster" (my village people have not yet gone too far into my life) I was just waiting for a perfect opportunity to try to eat her. (you will see more of the word "her" on my blog)
The opportunity finally came – at work it was Employee Appreciation Day and they served steak and lobster. Not just lobster but lobster with the hard shell!
I'll give a taste review in my next post!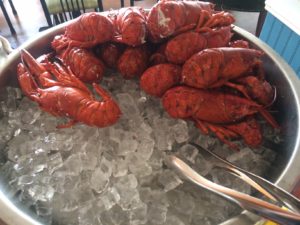 Sorry the really big ones were gone already before I could take a picture.